Love Stone Bracelet (Rose Quartz)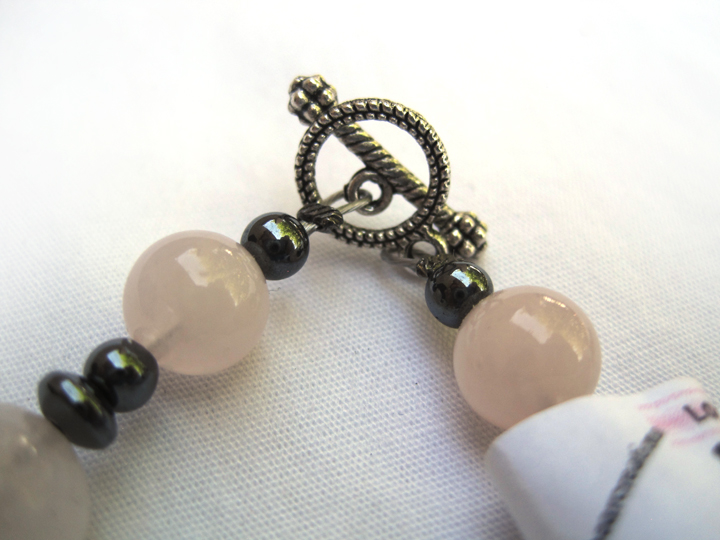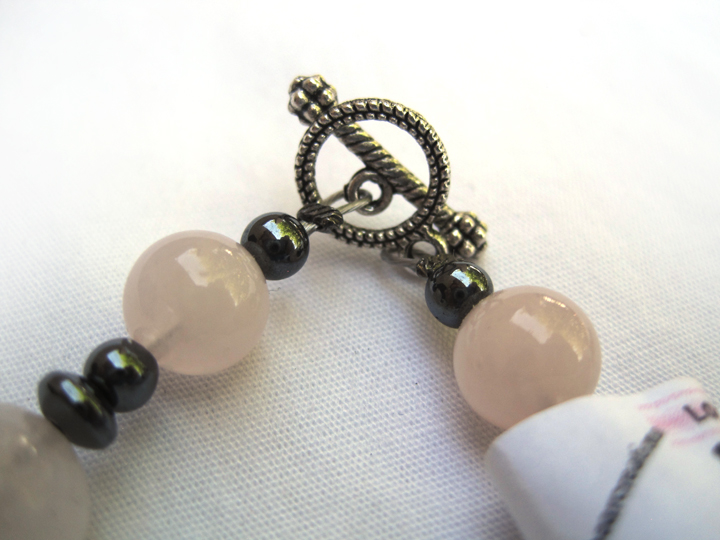 sale
Love Stone Bracelet (Rose Quartz)
Love Stone Bracelet (Rose Quartz)
Sedona Love Stone Bracelets consist of polished Rose Quartz and genuine hematite. Pink Rose Quartz stones are traditionally called "love beads." Legends say that anyone who wears rose quartz will quickly find love. Although we can't guarantee that outcome, we can say that you will look great!
These fine bracelets are strung on a strong-and-flexible, 7-strand miniature cable for a lifetime of wear. They are secured by a toggle clasp.
Rose quartz stones come in many shades and sizes. The designer for these bracelets has used rich pinks and soft whites. Some stones are even translucent, allowing the stone beads to lighten and darken in sunlight.
Please note that every Sedona Rose Quartz Bracelet is handcrafted and, therefore, slightly different in color and stone size, or shape. The stone colors, shapes and sizes vary. Bracelets are approximately 7" in length. Please see the pictures for examples.
Stone Attributes:
Rose quartz gets its name for its soothing shades of pink, ranging from light pink to almost purple. Said to be a powerful "healing stone" and "emotional balancer," rose quartz is believed to aid in feelings of happiness, forgiveness, compassion and love of all kinds, including self-love. It is associated with the heart chakra and often referred to as the "love stone."
Hematite is thought to help with balance -- both physical and mental. It is also said to enhance personal magnetism and optimism!
Item #: BR010